Self Love Series: A Conversation About Mental Health
Earlier this week, I sat down with America Paredes, Senior Director of Partnerships & Community Outreach at Mental Health America. Mental Health America is the nation's leading community-based nonprofit dedicated to addressing the needs of those living with mental illness and to promoting the overall mental health of all Americans. Much of their work is guided by the Before Stage 4 (B4Stage4) philosophy – that mental health conditions should be treated long before they reach points of crisis. I wanted to talk to America about some of the common issues that we hear about mental health and accessing the resources for mental health.
How can I be more aware of my personal mental health?
Thinking about our mental health is as important as our physical health, but the stigma that is attached to mental health conditions can make us think differently about taking care of our mental health. Just as our physical health fluctuates daily, so can our mental health.
Our lives impact our mental health daily and knowing how to cope with and address stress is critical, but when our emotions get to a point that they are impacting our daily activities, work, and relationships in a negative manner, it is important to understand it may be time seek out additional help. However, we know that people oftentimes wait until a point of crisis to get help. At Mental Health America, we are trying to change that thinking. We want people to feel comfortable in talking about mental health and mental illness, because so many of us are struggling with these issues in silence. For example, in 2016 we created a campaign #mentalillnessfeelslike, so people could see that they were not alone in their struggles.
What are some misconceptions concerning mental health, i.e attending therapy makes you look weak, cultural or religious stigmas that prevent people from taking care of their mental health?
Stigma, lack of understanding and information, and our culture are some of the many things that impact how we think about and address mental health conditions. For many individuals, the shame that exists around getting help for a mental health may stop them from seeking help or ever sharing this aspect of themselves with others. Also, for individuals who are part of communities of color (like you and I are) the lack of a conversation about these issues keeps many people in isolation and without help. That's why every July we develop a campaign for Minority Mental Health Month, so that we can show people that getting help to address your mental health is not a weakness and living with a mental health condition is #NotACharacterFlaw.
What mental health resources are there? How do I get started?
There are a range of mental health resources out there, but a first step in determining what direction to head in may be helped by figuring out your current needs. For example, if you think you may be dealing with a mental health condition and may be showing early warning signs of a mental health condition, take a mental health screening. Mental Health America offers a range of free, anonymous, and confidential mental health screenings here.

I don't have health insurance are there any options for me?
For individuals that do not have insurance, there are community-based and online resources that may be helpful that may offer mental health services based on your income or reduced costs. You can learn more about other options here.
 
I know someone that is struggling with mental health, what do I do?
Too often, when someone we care about is struggling with mental health concerns, we stay quiet out of fear we will not say the right thing. The thing is, you don't have to know exactly what to say. Your role is to try to be understanding and supportive. Mental Health America has a tool that may help you think through what you can do for someone you care about.
Taking care of ourselves is important and finding support can be life-changing.
If you feel you need support, you can reach out to Crisis Text Line by sending MHA to 741-741 from your cell phone. You will be connected with a Trained Crisis Counselor 24/7.
Thank you America, for that informative conversation about mental health! As I have been on my personal journey to self love I have been more in tuned to my mental health, and this was extremely helpful. If you have any additional questions about mental health please feel free to leave them in the comment section or reach out to me here, and I will make sure to get your questions answered!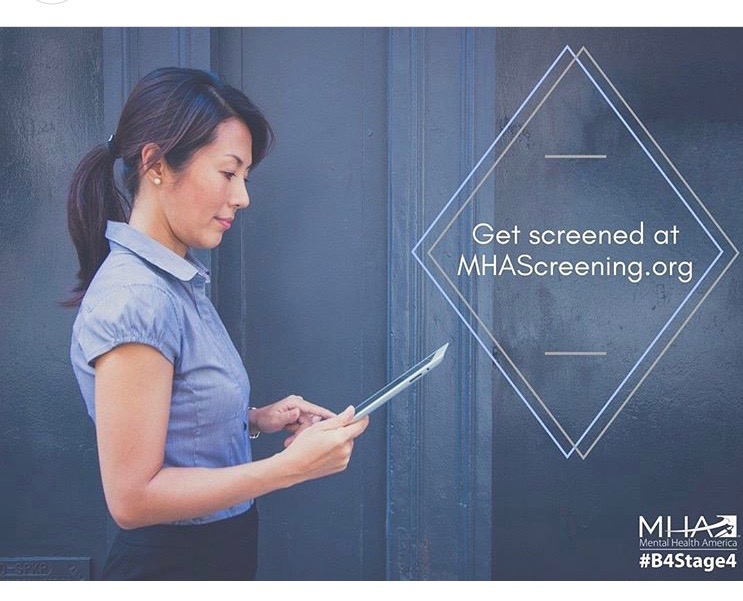 Taking a mental health screening is one of the quickest ways to determine whether you are experiencing symptoms of mental health. You can take the screening here.
We can be curvy, fashion-forward, and fabulous! #jointhemovement