Style Files: Thirty, Flirty, and Thriving
If you would've told me that I would be the person in front of the camera taking pictures. I would have looked at you side eyed, like yeah right ummm no. For my 30th birthday I decided to bite the bullet and get professional photos for my 30th birthday! I had a blast! I cant wait to do it again. I wanted to have a fun and whimsical theme for my shoot so I decided on the following looks:
First Look: Don't Quit Your Daydream
I have to admit I'm obsessed with Tulle, so when Eloquii released this red tulle skirt I was all about it! I paired it with a graphic tee, Don't Quit Your Day Dream, which I felt was fitting for my personal mantra this year. Finished this look off with a black moto jacket, which is a new rocking staple to my wardrobe. I paired this look with a jeweled bootie, but trust me I'll be wearing some cute flats with this look as well. Shop the look here: graphic tee, red tulle skirt, and black moto jacket.
I saw this dress shimmering in the light and I knew I had to have it. It reminded me of liquid gold, and trust me when you wear this dress it feels like liquid gold. I would wear this definitely for a night out on the town because girl you are going to shine in this dress. The fit is incredible! I didn't want to overly accessorize this dress. I paired it with a jeweled bootie and a dark vampy lip. Shop the look here: Metallic Knit Dress.
Third Look: Thirty, Flirty, Thriving
This was my favorite look out of all three. First, did you check out those metallic jeans. Girl, you need these now! I will literally wear these foreverrrr, (Psst Eloquii can you make a gold version of this jean?). There's just something fabulous about an embellished jean. I felt like I was apart of the band in this look, pairing in with a graphic tee and black moto jacket. I finished the look with a little sass by wearing glitter pump. Rock on ladies! Shop the look here: Graphic Tee, Moto Jacket, Metallic Ombre Skinny Jean , and Glitter Heel
Check out all the looks from my 30th birthday photo shoot! #indulge
xo,
Curvaceous Lush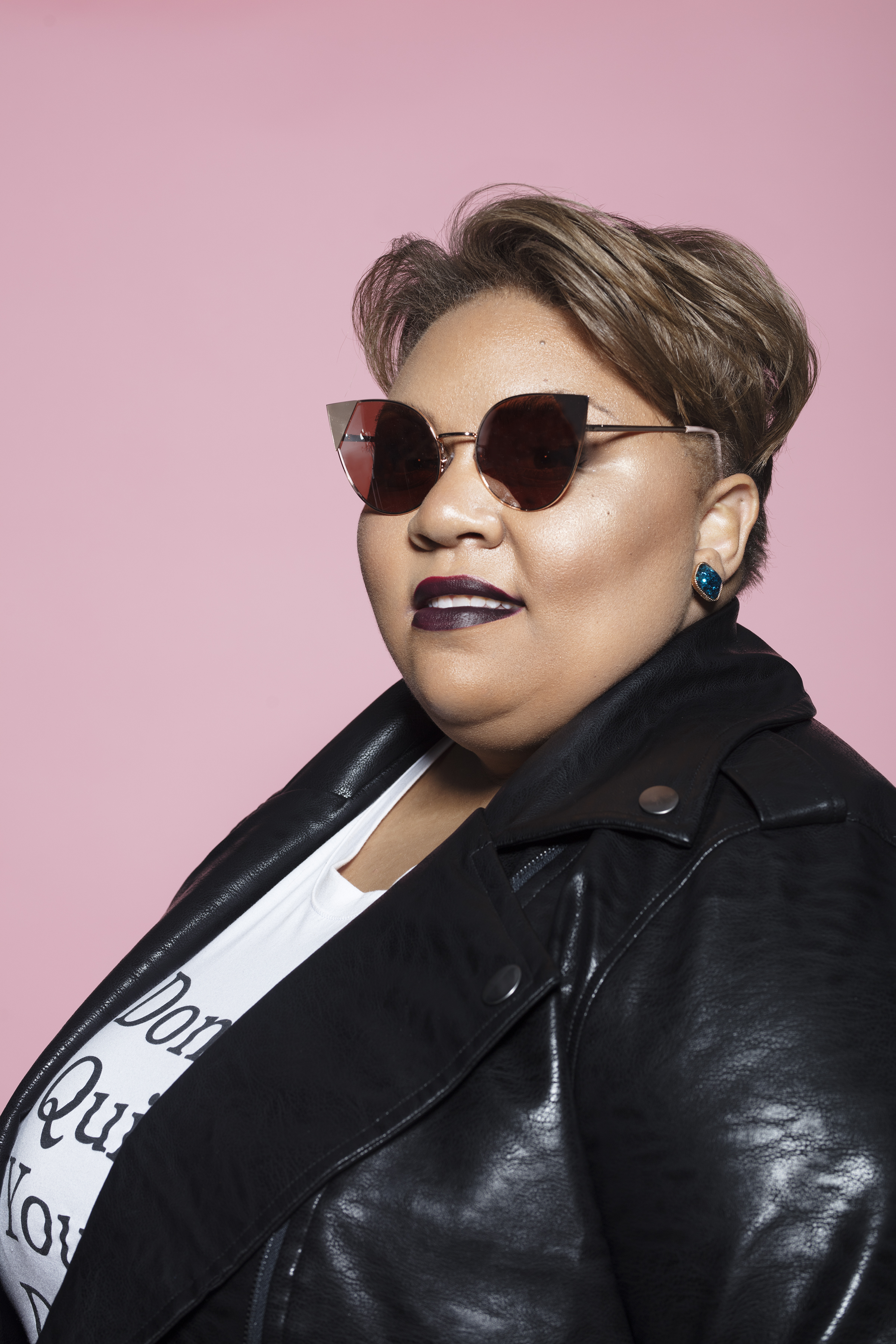 A huge shout out to my friends that helped me to achieve this special day:
Photographer: Xang Ho @xangho
Makeup Artist: Michanna Murphy @makeupinblackandwhite
and of course my bestie Chris Monroy! You guys rock! xo
We can be curvy, fashion-forward, and fabulous! #jointhemovement